The couple tied the knot on Wednesday at the Peckforton Castle in Cheshire, England, and  E! News reported that it was a dream come true and more. The bride wore a custom Roberto Cavalli dress, designed by the label's creative director, Peter Dundas.
E! News reported that Ciara was treated like a queen by all of her bridesmaids (who wore black for the affair). They stayed by her side and helped her get ready in her suite from morning until the ceremony finally kicked off around 6 p.m. The wedding was a very traditional and "heartfelt" ceremony, filled with flowers and clean, classic decor. A pastor said some "enlightening" words, incorporating their love of faith and God into the nuptials. The happy couple also took a moment to share words from their heart with one another, while a few personal speeches were mixed in throughout.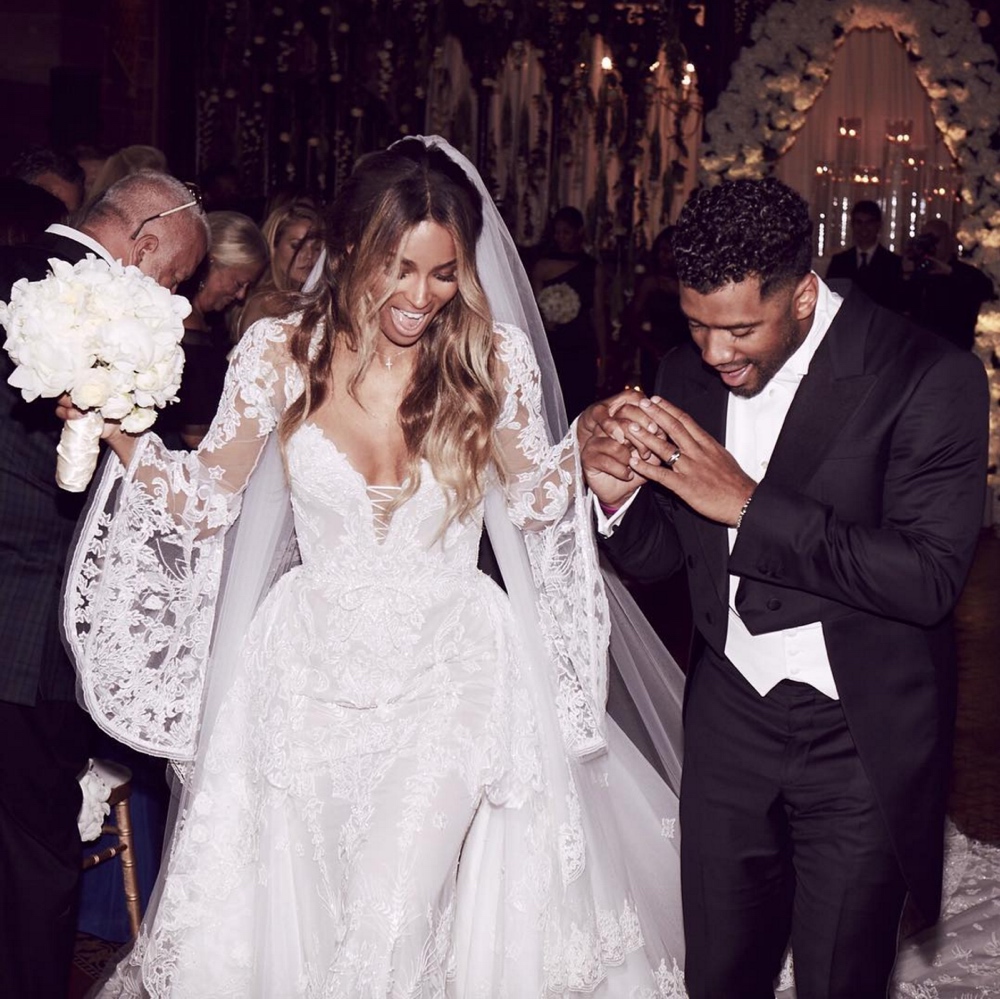 Wilson took to Twitter earlier that day to write, "Overflow of Blessings! God is so good!
The happy newlyweds who famously decided to remain celibate before tying the knot are not shy about "what went down on their wedding night". 
The pair joked about it on Snapchat. While walking with her new hubby, the singer recorded herself saying, "So, baby, you know what we're doing tonight," and laughed (because duh, we all know). And he responded, "From what we did last night, I'm gonna do it multiple times."
Congratulations to this newly weds, they've earned this happiness…..