Daniel K. Daniel was born on 22 May 1986 bringing plenty joy to his parents, Chris Daniel who was an Engineer & Kande Daniel who is a Broadcast Journalist and former National President of Nigeria Association of Women Journalists and currently serves as the Special Adviser to the Nigerian Minister of Power on Media Matters. He is the first of four children, one of whom is Chris Daniel Jnr (Kris'D) a musician and performing artist. This great actor is a year older today and these are things that you ought to know about him that you might not know…..
Acting wasn't his 1st love as he wanted to be a Pilot but his dreams were dashed when he was diagnosed for Myopia (shortsightedness)
His Tertiary education had no business with Arts not to talk of Theatre Art as he studied Applied Biochemistry in Nnamdi Azikiwe University Akwa.
His acting career wasn't he first business with the media as he was a model. He did some runways including Abuja Moroccan Fashion Show & even did television commercials for Zanda Cosmetics
He started his acting career in 2009, then took a break in 2010 for his NYSC  returned in 2011 and ever since continued soaring in Nollywood and stealing the spotlight
He unexpectedly won AMVCA Best Actor beating top Nollywood actors like Segun Arinze, Majid Michel, Mike Ezuruonye & Blossom Chukwujekwu; thereby adding the award to the ealier ones he has won like Best of Nollywood Awards (BON), Revelation of the Year Category in 2014 & City People Awards, Best New Actor of the Year in 2016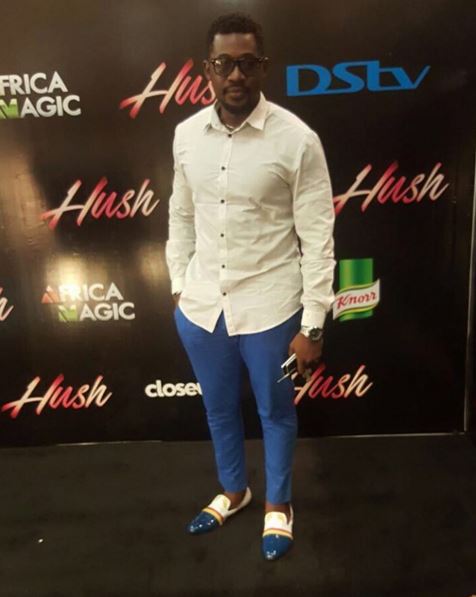 Apart from the fore mentioned things, there are other things about him that only people very close to him know about him. He is humble, caring, friendly, fun, nice & has a good soul (although there are some annoying things about him though lol). He is a good friend, brother and son.
HAPPY BIRTHDAY DANIEL K. DANIEL……..WE WISH YOU LONG LIFE AND PROSPERITY FILLED WITH LOVE, HAPPINESS, SUCCESS & ALL YOU HEART DESIRES